3d Printing Jewellery Wax
High-Detail 3D Printing Materials for Designing and Manufacturing Jewellery
Reliably reproduce crisp settings, sharp prongs, smooth shanks, precise surface detailing and a smooth surface finish with Formlabs Jewellery Resins and the world's best-selling desktop stereolithography 3D printers. Whether you are 3D printing try on pieces for customers, ready to cast custom jewellery or masters for reusable jewellery moulds, Formlabs offers a material up to the task.
Castable Wax Resin
A stiff and strong wax filled material, ideal for delicate filigree designs
With a 20% wax fill Castable Wax Resin offers high strength and stiffness, making it highly capable of printing ultrafine filigree jewellery. This high strength ensures excellent shape retention for thin patterns such as wire filigree. Printed parts are strong enough to handle with no post-cure required, allowing for a fast and simple workflow.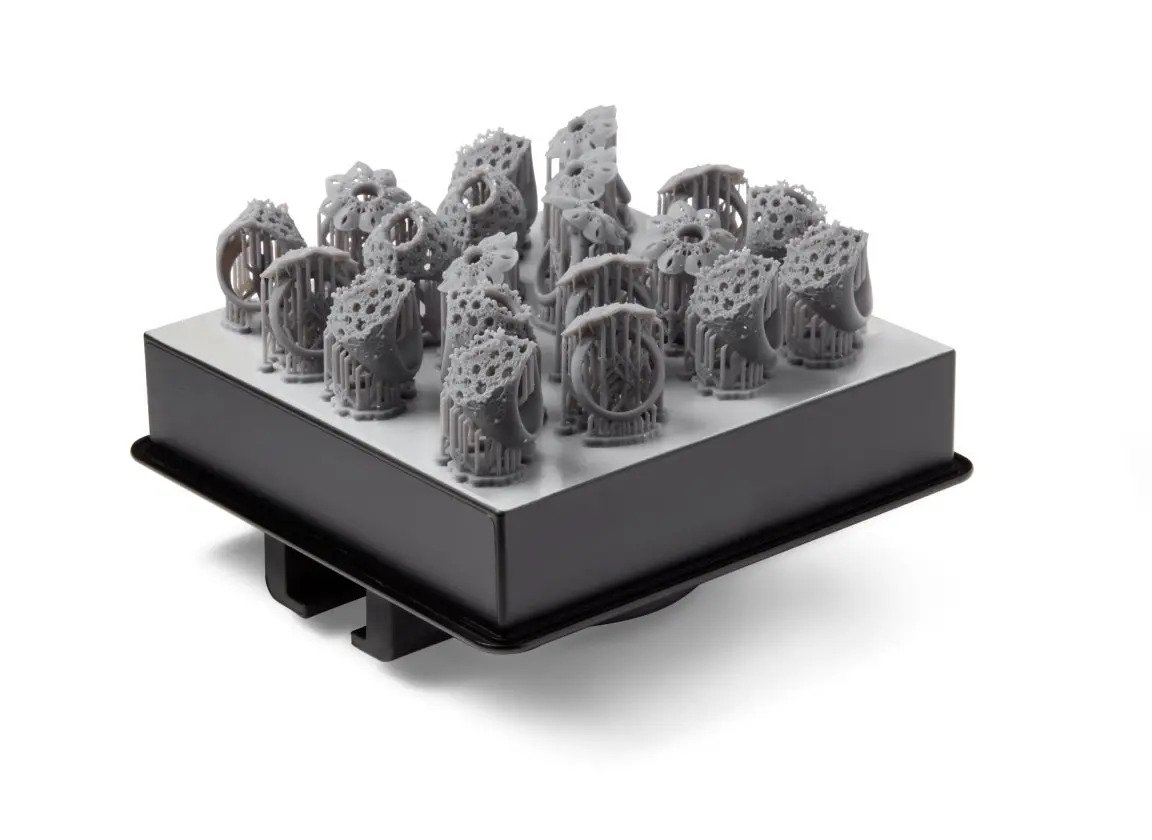 Grey Resin
A General Purpose Material For High Detail Prototyping and Custom Fittings
The matte finish of Grey Resin shows detail exceptionally well, making it ideal for rapid and cost-effective jewellery prototyping. Robust enough to handle, wear, or even ship to a customer, this material is great for inexpensive custom fittings to give clients and designers peace of mind before direct casting.
High Temp Resin
A Strong And Temperature Resistant Material For Vulcanised Rubber Moulding
High Temp Resin is strong enough to withstand the temperatures and pressures of medium temperature vulcanised rubber moulding. Download our white paper to learn how to use Formlabs High Temp and Standard Resins for vulcanised rubber moulding and room temperature vulcanisation (RTV) processes.
How can wax be used for 3D printing?
3D printed wax creates an accurate 3D mould out of 3D files thanks to the 3D-lost of wax casting process (also known as investment casting or cire perdue). The casting process mainly allows for the production of custom jewellery of very high quality and 3D design complexity in various printing materials, such as metals. Melting the wax filament inside the mould creates a vacant space filled with 3D printing material molten metal. The only remaining step that can be achieved is breaking the mould to obtain the final objects. The material often used for printing wax is not real natural wax but it combines wax-like material which has mechanical properties comparable to wax.