Overview and setup
Dashboard is an online tool from Formlabs that allows Formlabs SLA owners to monitor their printer remotely. Once connected a useful report is available for all printing jobs including current printing jobs and past printing assignments. Remotely monitoring your printers is just one thing Dashboard enables you to do, it also tracks material use and from past purchases helps determine future purchases too. In fact, the dashboard provides control access for all your printer's activity.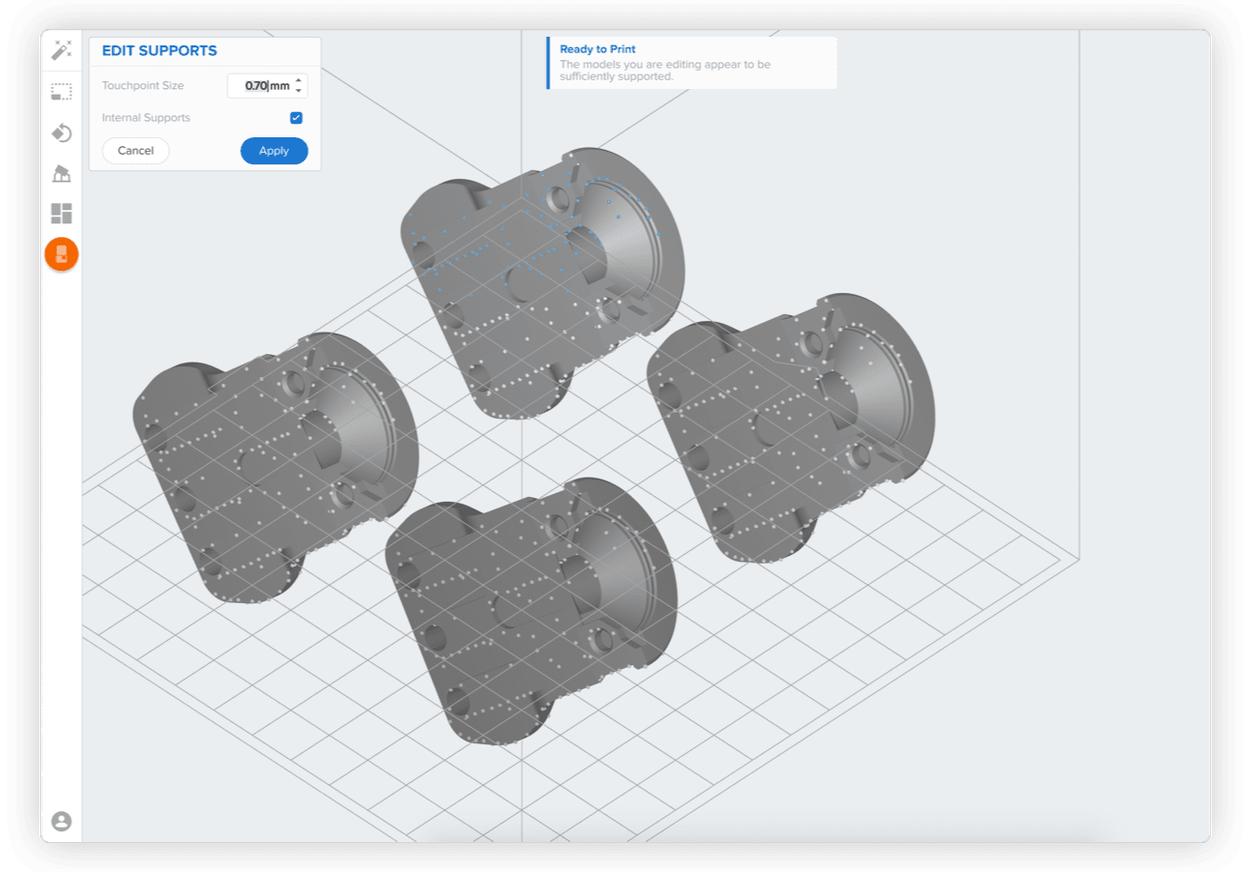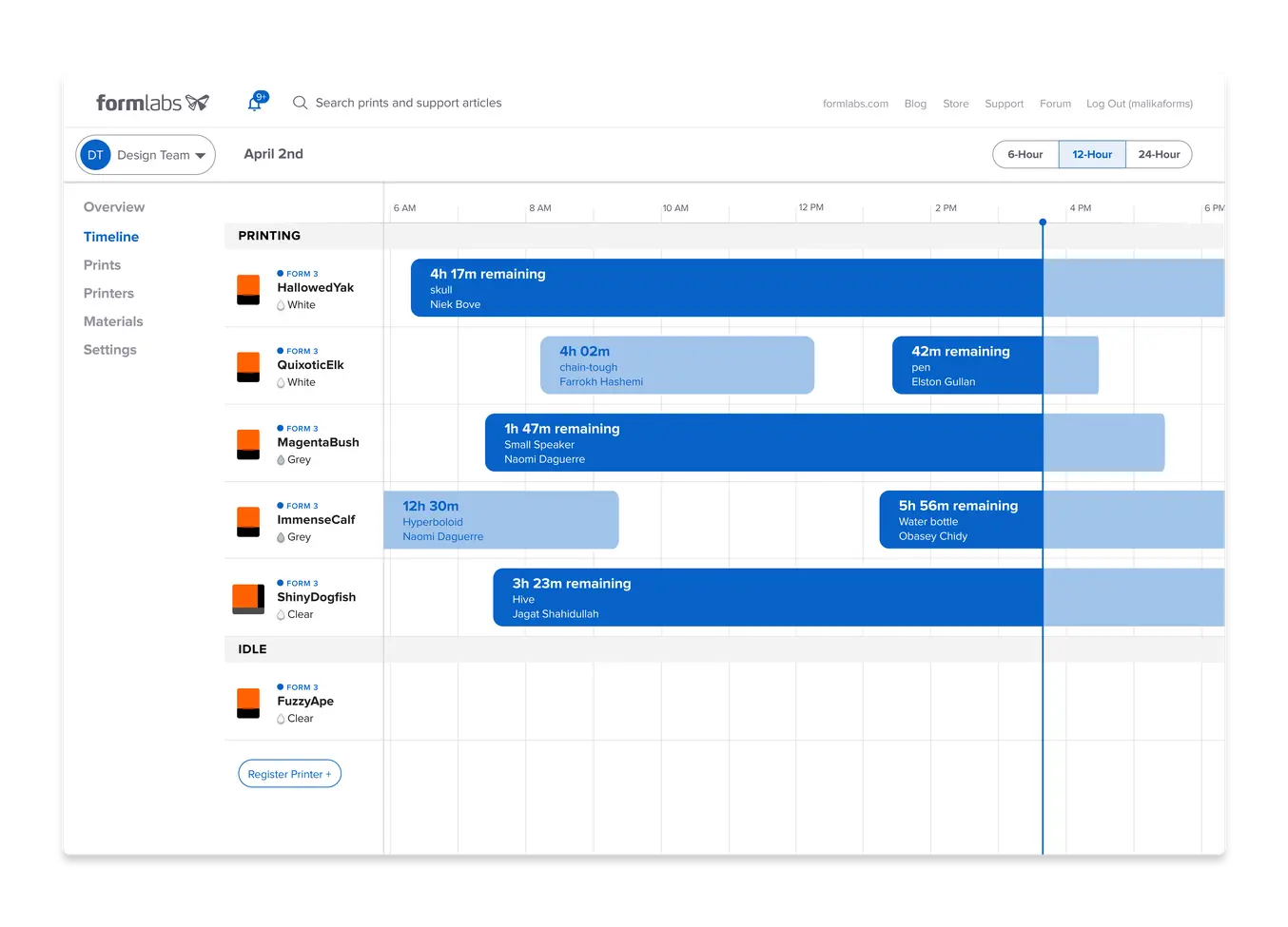 Viewing order status and history
The Dashboard offers access to the Formlabs database every order associated to the present Formlabs.com user. Orders are displayed to the original customer and can not be shared among multiple customers. After placing order and check out this dashboard you can see the most recent status in every order.
Add printers to dashboard
Connecting only to a local area network is not enough to send data to Dashboard. Wi-Fi connectivity does not constitute enough for sending or receiving data at the printer. Logging will be allowed to the printer when the printer has become logged on and logged in. It can send data as soon as the printer can communicate via the internet.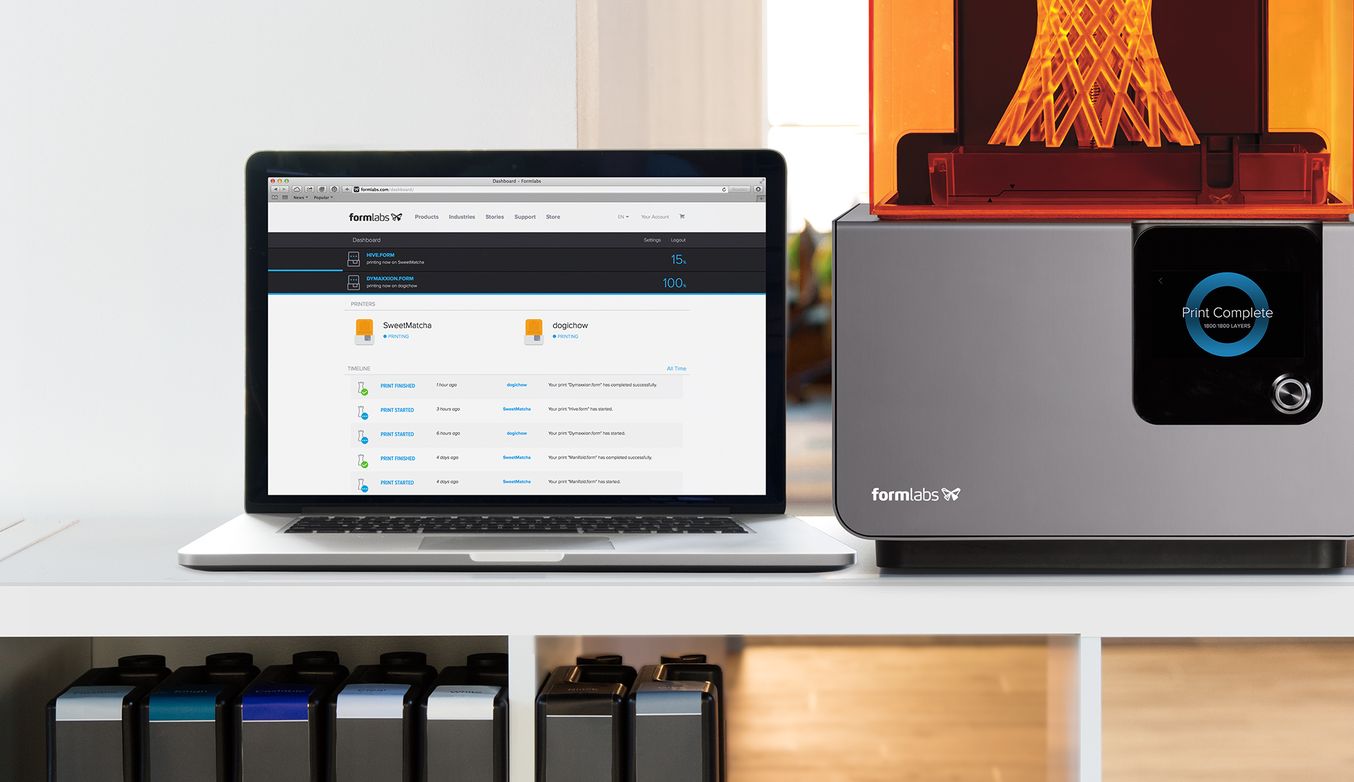 ---
Print management services
Plan and manage your printing queue right from your printer's touch. Use the touchscreen to instantly reprint the previous job.
---
Take Print Management Anywhere With Dashboard
Be sure you get the maximum from your printer. Compare print-to-demand results and printer usage through an online graph.
---
A single click print preparation
Automatically nest models with One Click Print or manually adjust an array of parameters to fine calibrate print results.
---
Same-day turnaround
Remote Print will allow you to work remotely from any PC and also from any device. Remote Print is provided for Form 3.
---
Monitor prints and materials
Ensure that everyone gets the best use of the printer they want. Compare success results and consumption across each printer you use.
---
Intelligent controls and settings
Find simple and easy-to-use software tools and start automating your workflow.
---
Easy connectivity
Connect wireless devices to print wirelessly for constant uptime.
---
Fast and reliable printing in one click
PreForm's automatically configured algorithms configure your prints layout and orientation and supports. Everyone can do the printing for free with no specialized skills to be successful!
---
Software included
Install the OS on as several as many devices you would like and then operate from anywhere on it.