About Advent 3D – a Formlabs Supplier and Certified Partner
Cutting Edge Technology from a Dedicated Supplier
Advent 3D's sales and service teams have over 20 years of experience within the additive manufacturing industry which enables them to focus on application-driven selling, and supporting the Formlabs range of SLA and SLS 3D printers. Backed up by marketing, finance and logistics departments, the company aims to provide customers with the best buying experience possible.
The Advent 3D facility enables customers to see – and use – the full workflow of the Form 3, 3B and 3L, as well as the Fuse 1 and Sift, all presented in dedicated areas. Advent 3D can also provide a live video feed installation, with several cameras set up within the facility to highlight different areas of the systems – giving an almost 'in person' level of support.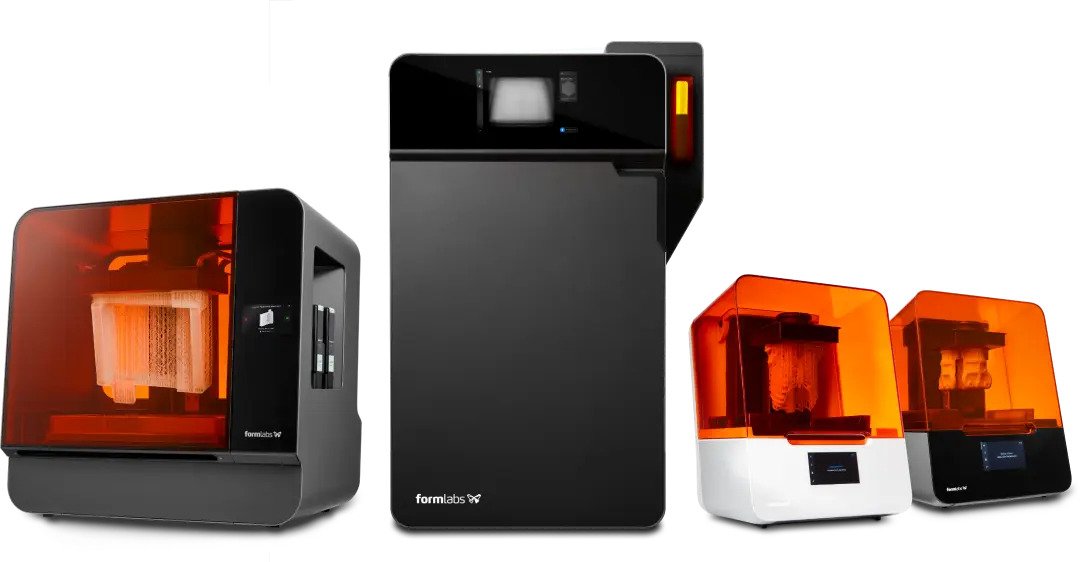 Try Out Service – Free Sample
If you're considering 3D printing, and are uncertain of the quality and scope of solid objects that can be created, you can try it out for free. Get a free sample printed to evaluate the Formlabs 3D print quality for your specific application. If you are thinking of buying a 3D printer, contact us to find out about the many benefits and to try before you buy.
Speak With Us
How important is build volume? What are the benefits of low force stereolithography? What is the range of materials that can be used in digital fabrication? What resin is best for jewellery or dental modelling? With any cutting-edge technology, it's perfectly normal to have questions. We understand that 3D printing, or the adoption of additive layer manufacturing, can be a big step for a business. Don't worry. If you have a query, however simple, complex or challenging, our team of experts is here to help with any queries on SLS and SLA printers.
Free Expert Consultancy
We can arrange to visit you to observe current working practices and determine the best solution for your business. Our unique level of experience means we can offer expert help and advice on how additive manufacturing can improve your workflow performance. After our visit, we will provide you with a detailed assessment of the possible applications of 3D printing and how it can save you time and money.
Support and Maintenance

As a World leading manufacturer, all Formlabs 3D printers are supplied with maintenance packages, and our own support engineers are here to help with any operational issues you might experience on a day-to-day basis. Every effort is made to keep your 3D printer running, with less time waiting while your printer is out of production. The operation of the printer is as important to the new user as it is the professionals, we therefore offer training alongside the supply of any Formlabs models.
Browse Our Shop for Printers, Form Wash, Form Cure and Materials
We stock the entire range of Formlabs products, right here in the UK. This enables us to offer fast delivery on 3D printers, accessories and consumables to all our customers. So whether you're after Form Wash or Form Cure, a build platform or resin chamber, a liquid resin or tough resin, we have everything you might need.