Formlabs 3BL Printer
For anyone that needs to print with biocompatible materials then this large-format 3D printer is the perfect partner. The Formlabs Form 3BL printer is ideal for those working in medical settings that need to get more work done reliably, consistently and easily. The Form 3BL allows you to offer a specialised service to your customers while saving you time with an intuitive workflow and production-ready parts. The machine is designed to run all day and night, letting you get the highest possible return from your investment. Take the next step and scale up your biocompatible production operation at an affordable price.
Cloud monitoring
Remotely monitor and inspect your fleet of printers and track resin and tank usage over time with the online Dashboard.
Status alerts
Enable SMS and email notifications to receive notifications when prints are completed or your printer needs attention.
Automatic resin dispensing
Our automated resin system dispenses resin as parts print. The Form 3BL holds two cartridges of resin to avoid mid-print interruptions.
In-house repairs
The Light Processing Units, rollers, and optics window can be replaced in-house, so you don't have to wait for a replacement printer if something goes wrong.
Key features
A large build volume of 30 x 33.5 x 20cm means you can produce more in less time
A print engine using Low Force Stereolithography (LFS) results in consistent and accurate parts with a smooth finish
Runs all day and night to increase your output with minimal intervention from you
Easy-to use-interface and software takes care of the hard work, leaving you free to focus on your business
Removes any guesswork from your workflow, resulting in better patient outcomes
Each of Formlabs' ever-expanding variety of materials has been tested and validated for exceptional consistency and accuracy
Big Parts, Big Throughput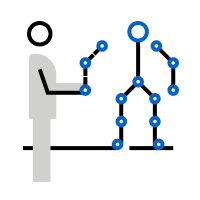 Life-sized 3D prints.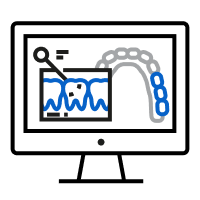 On-demand printing.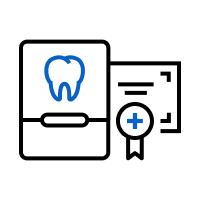 Validated Workflows.
Low Force Stereolithography
The machine combines a flexible resin tank with powerful staggered Light Processing Units (LPU) to produce industrial quality parts. The optical sensors continuously correct to maintain ideal print conditions this ensuring uniform print quality. The LFS system makes predictable, accurate and consistent parts with a smooth finish. Use the machine in tandem with the Formlabs Finish Kit to clean your parts prior to curing, keeping your workspace organised and clean.
Simple print preparation software ensuring a straightforward workflow
Simply import your designs from CAD software to Formlabs' simple print preparation software called PreForm, and it will prepare your designs for print in a few simple steps – so no specialised technicians required. You can use the software to keep an eye on all your Formlabs machines through a dashboard that alerts you when jobs are complete.
View Other Form 3 Products